On-Page SEO Checklist 2021
---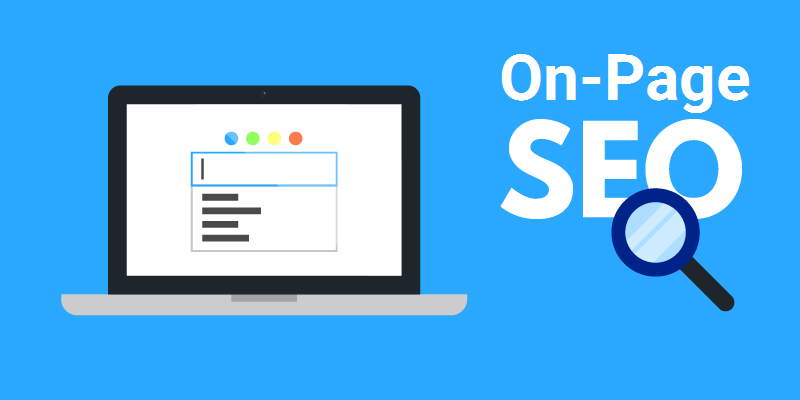 What is On-Page SEO?
There are many factors in On-Page SEO that defines the optimising to every single page of your website. On-page seo is the process of optimising a single page on your website. Each page needs on-page optimisation to rise on the search engine. We are starting to use Google Guides and best practices firstly then compare the best-results that are received from the tools.
May your website not visible on the search engine? Your competitors to improve their revenue, they are focused on seo marketing on Google, because the answer is easy. More users means more money. When users search local seo London on the search engine, they want to see relevant websites.
---
Why is On-Page SEO Important?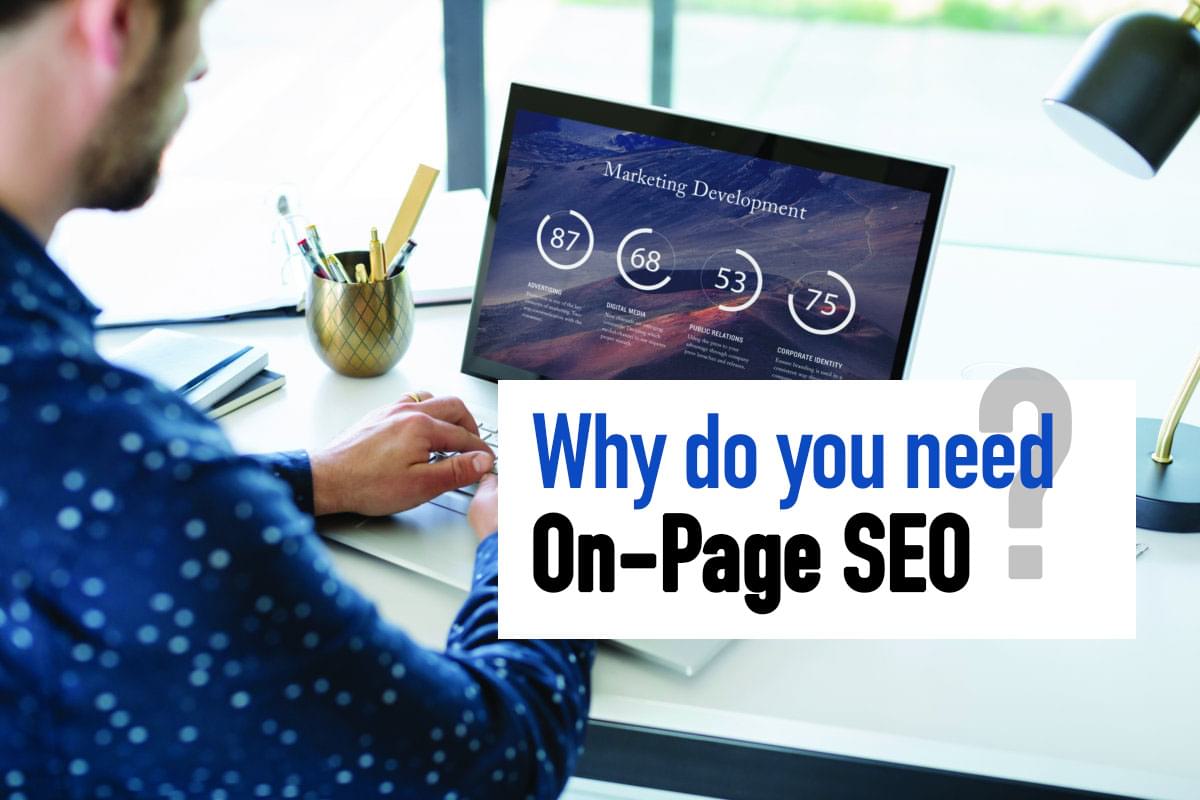 Each site owner wants to be the first page on Google, but 90% of site owners don't have organic traffic from Google. Let's think about it, you have a website about shoes but no one sees your website. When the users search any 'search terms' on google, click the websites that are on the first page then take the information that they want.
Do they just take the information? Of course not. Seo helps to grow your business and users are buying products or services using the search engine. So if your website is on the first page on Google, you make more money because your website attracts organic traffic.
Consider on the Types of Search Intent
Why do users search on Google? To buy something? To get information? To reach out to the stores? There are many answers to this question.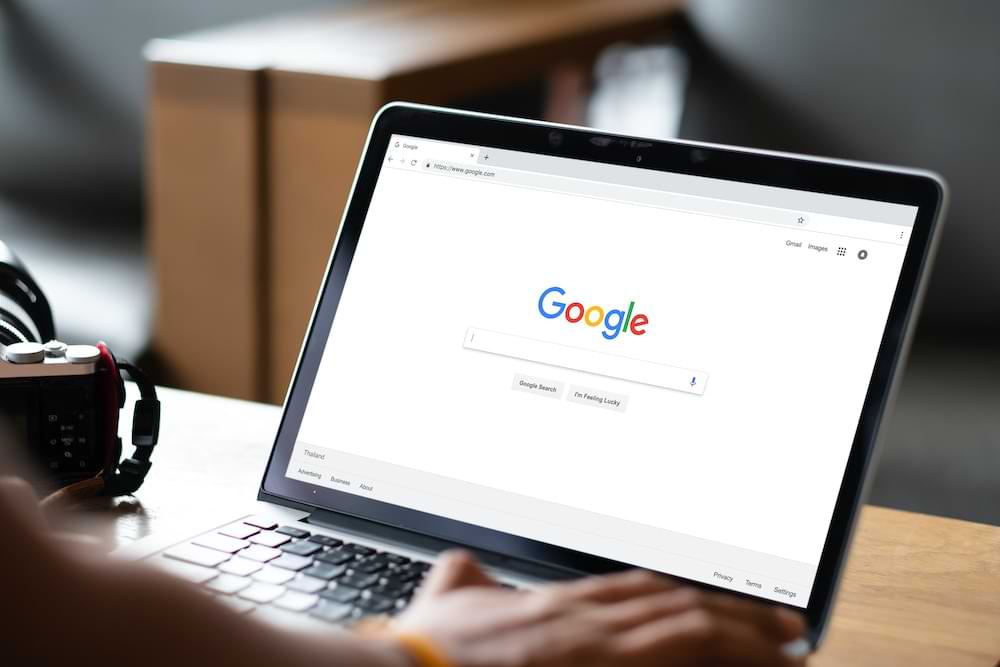 Informational Search Queries

Users sometimes can search informative queries and this way get information about products or services in their mind.

Example 1: How to make a cake? - this is an informational search query. Because this query gives some information about how to make a cake.

Example 2: Best places in London? - In this query, users don't buy something, users want to know about the best places in London.

Transactional Search Queries

This time is users get a move action. They can buy something or they want to contact someone. So users behave the buying time means that they would like to do a thing.

Example 1: seo agency London - In this query, users want to buy a second-hand car. So users in action time.

Example 2: vote in US elections - In this query, users want to vote in US elections, this query contains the action.

Comparison of Search Queries

In this type, users want to compare products or services each together thus, acquire knowledge about them.

Example 1: iPhone 10 vs iPhone 12 pro - In this query, users want to see features of iPhone 10 and iPhone 12. So this type of search queries gives the price or features.

Navigational Search Queries

Users can navigate from the where to another where. This kind of link defines the navigation, a few ways to navigate from users. Users can navigate with a link easily.

Example 1: 'click here to see more details'. This kind of text generally, contains the link going to another page.
---
On-Page SEO Factors

Keywords

You should focus on the right keywords in order not to waste time. While determining the keywords, firstly focus on low competition, after when your website has good technical SEO rates, try to focus on the mid or high competition. Consider to check keyword difficulty (KD) rate thus, you can find the right keywords for your website.

Stay Away from Keyword Cannibalization Determine your main pages and keywords and don't look spam. Don't use a lot of keywords in your article.
Target one main keyword for the one page Each page should have one main keyword instead of adding more keywords. It's always better.
Create Relevant Content Your website should belong to one industry because users want to see relevant content and for good website dynamics, users have to navigate better.
Content

Content is more important for SEO because Google wants unique and useful content every time. If you have high-quality contents your website rankings will increase easily. Well done, what are the tips to create effective content? Let's see.

Does your website have grammatical errors? Low-level grammar is meaning lower rankings on the search engine. Typos and Poor Grammar can be bad for your SEO
What is your content length? Generally, long contents impact your website rankings positively but extremely long and not relevant contents will decrease your rankings.
Create Relevant Content Your website should belong to one industry because users want to see relevant content and for good website dynamics, users have to navigate better.
What is your paragraph length? Stay away from the long paragraphs. Normally, there should be at least 200 words each paragraph but still, keep the relevant content.
Separate your content according to subtitles Keep relevant in your content and create relevant subtitles also don't forget to add descriptive texts in below the title
Keep the Uniqueness Your content must be unique and fresh. Who likes to read duplicate content?
Is your content readable? Keep the readability of your content. Separate by colours, pay attention to the tongue, keep the same font family, stay away from the confusing images, simplify is the best!
User Experience

User experience is extremely important, specifically e-commerce websites. Think about users first. A good user experience should be, simplify design, easy to understand, easy to use, faster page loading time, mobile-friendly website.

Does your website load within 3 seconds completely? Users like faster websites, a good website should have fast loading time. Your website must be loaded in under 3 seconds.
Check your page speed parameters on GTMetrix GTmetrix provides information about your website's speed details. You can analyze many parameters to improve your GTMetrix score.
Is your website mobile friendly? Users of 84% use mobile phones when they search. They get directions to somewhere with their phones so that you can target them with a mobile-friendly website.
Is your website SSL certificate installed? You don't want to see this alert 'Not Secure' on your website. If you don't want to see this alert, you should integrate the SSL certificate into your website.
Is your layout easy to understand? If the website looks chaotic, users want to leave this website or don't want to shop from there. Your website should not look complicated in all aspects. According to design standards, simplify provides easy-to-use.
Technical details for On-Page SEO

Compress the images Of course, your article needs images relevant to its subject but, to make your website faster, compress your website's sources.
Descriptive alt tags for images Add meaningful and relevant text for the alt tags and try to keep understandability. You can prefer to use keyword variations.
Descriptive file names The filenames must meet some criteria, should be short and easy to understand also you can consider using the dash (-) in the spaces
Is your URL structure clear? URL structure is important for SEO, you should have a clear URL structure and right folder, directory structure. Keep the click-depth and don't over 3 steps.
Check your keywords density rate Stay away from using too many keywords on your website. Focus on relevant flow and readability instead of looking spammy.
Does your Primary keyword include in the URL? Do you include the primary keyword at page URL? This is a very effective technique to boost your rankings.
Internal Links Check your website's internal links and keep your link wheel.
External Links Too many external links may hurt your link building strategy.
Does your webpage have breadcrumbs? Breadcrumbs are always useful for the users and with breadcrumbs, users can navigate on your website easily.
Convert your titles and description tags to click-worthy Add attractive and descriptive text in your meta tags. Users before clicked in the SERP, specifically, will focus your title and that's why you may consider including these terms: 'best','way','2021','top'
HERE ARE THE BONUS QUESTIONS FOR YOU
Consider using the Data Structure
Is your website fit for the local pack algorithm? - 10 Local SEO Tips
How's your link building? - Link Building Basics in SEO
Why do you need backlinks? - Get High Quality Backlinks